CREMLIN Closing Conference on 5 June in Hamburg
13 April, 2018
The three-year CREMLIN project will come to end in August 2018. On this occasion, the project coordinator DESY will organize a CREMLIN Closing Conference which will be held on Tuesday 5 June 2018.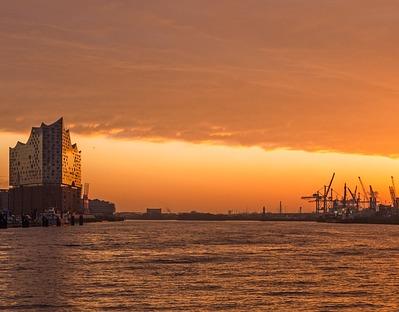 CREMLIN has received funding within the European Union´s Horizon 2020 Framework Programme for Research and Innovation: Three years full of European-Russian workshops, round tables, working meetings and conferences, - all this has made a remarkable difference in the European-Russian collaboration in the area of research facilities, or "megascience". With CREMLIN, European-Russian collaborative teams did not only achieve a significant progress in the collaboration around specific projects and facilities, but also in horizontal topics of priority interest, such as internationalization of research infrastructures, big data management at large-scale facilities, and creating an innovation-friendly environment around megascience labs.
The CREMLIN Closing Conference will provide a platform for the project community to not only point out the project achievements to a broader audience, but to also promote the key recommendations for the extended future continuation of the collaboration after CREMLIN. These recommendations will be handed out to the representatives of the European Commission during the ceremony. The conference will bring together an audience of European and Russian experts and stakeholders from science and technology, innovation and politics.
During a panel discussion, the topic "Europe and Russia as partners in megascience: Key challenges for the next ten years, and how to master them?" will be discussed by a European-Russian panelists experts team of different fields.
CREMLIN comprises European-Russian coordination and support measures around five Russian megascience projects:
Research Reactor PIK in Gatchina
Ion Collider Facility NICA in Dubna
Fourth Generation Synchrotron Radiation Source SSRS-4, planned in Protvino
High power laser XCELS in Nizhniy Novgorod
Lepton collider SCT in Novosibirsk
The Closing Conference is followed by a CREMLIN Closing Workshop that is organized on 6 June, one day after the Closing Conference. This workshop will bring together the CREMLIN consortium and invited partners in order to discuss the concrete plan for the implementation of the CREMLIN Recommendations.
For further details and registration at the Closing Conference: